Calligraphy with Kimono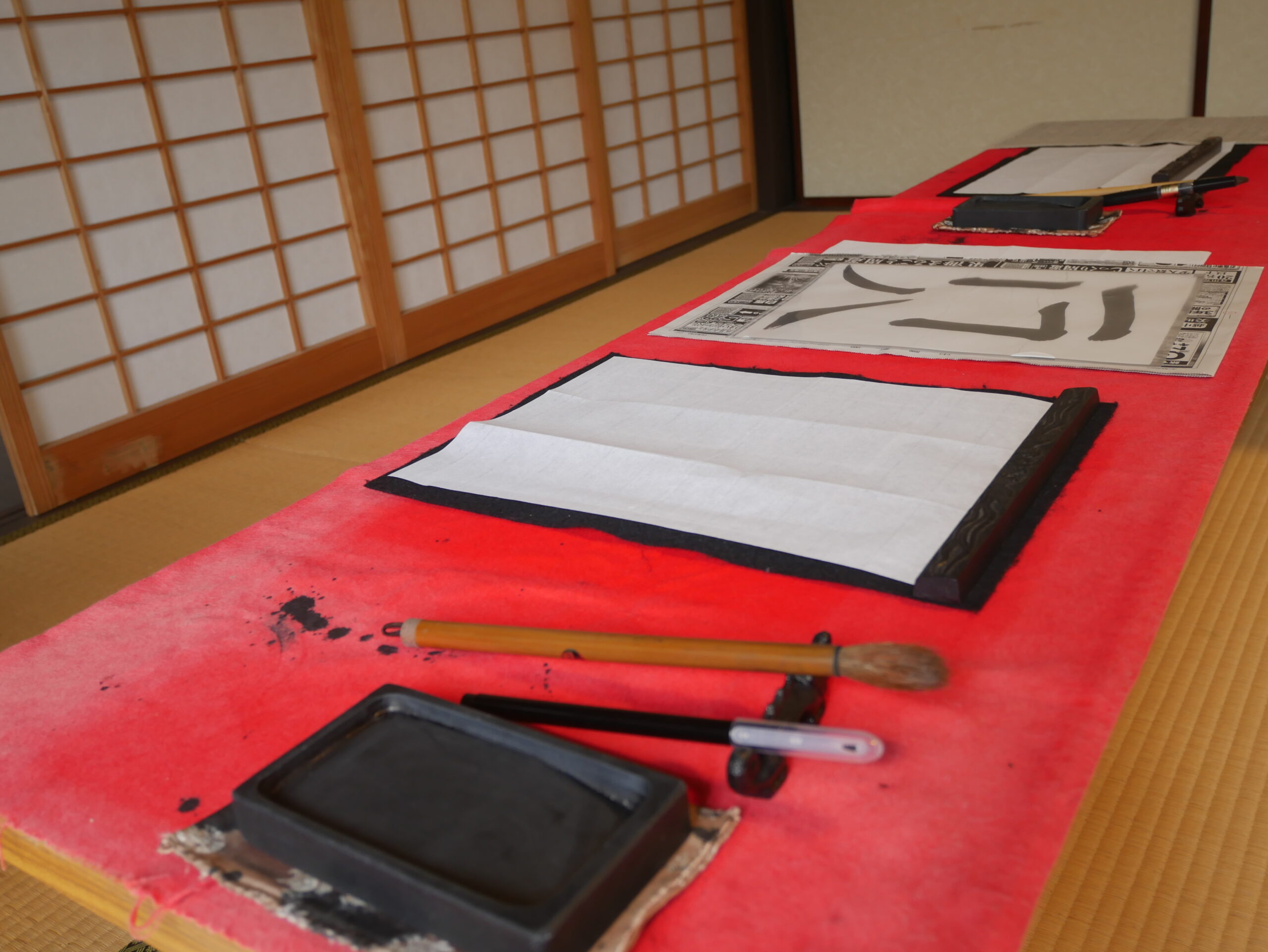 Calligraphy has imported to Japan during 6C  from China. 
The first thing in our lesson is wear " Tasuki"  since we all wear kimono during the lesson. 
Tasuki will hold the long sleeve of kimono. 
Kimono wearing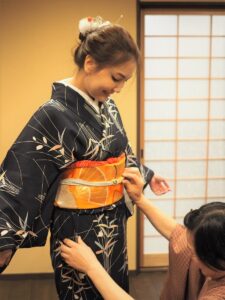 We have kimono for men and women.  
The smallest kimono we have is for 6 years old.  Largest kimono is 4L (120cm for waist).
We have many choice of obi belt too. 
Other things that are needed to wear kimono is all ready in here. 
So you just bring yourself in.
Calligraphy Lesson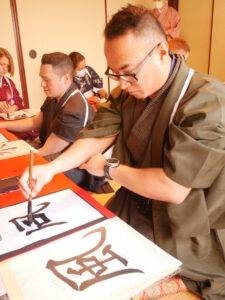 We will ask your name so that we can prepare your name in Japanese Phonetics.
Learn to draw the line with blush.  
Check the sample carefully to copy the Chinese charactor.
Practice your name in Japanese. 
Choose the best work and let's sign the paper.
You can take all the work with you.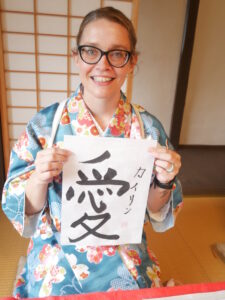 Well done!!
    Fee:  10000yen/person
    Time needed:   60min.
カレンダー(着付け無し)