Enjoy Tea Ceremony and Calligraphy with Kimono(set 2)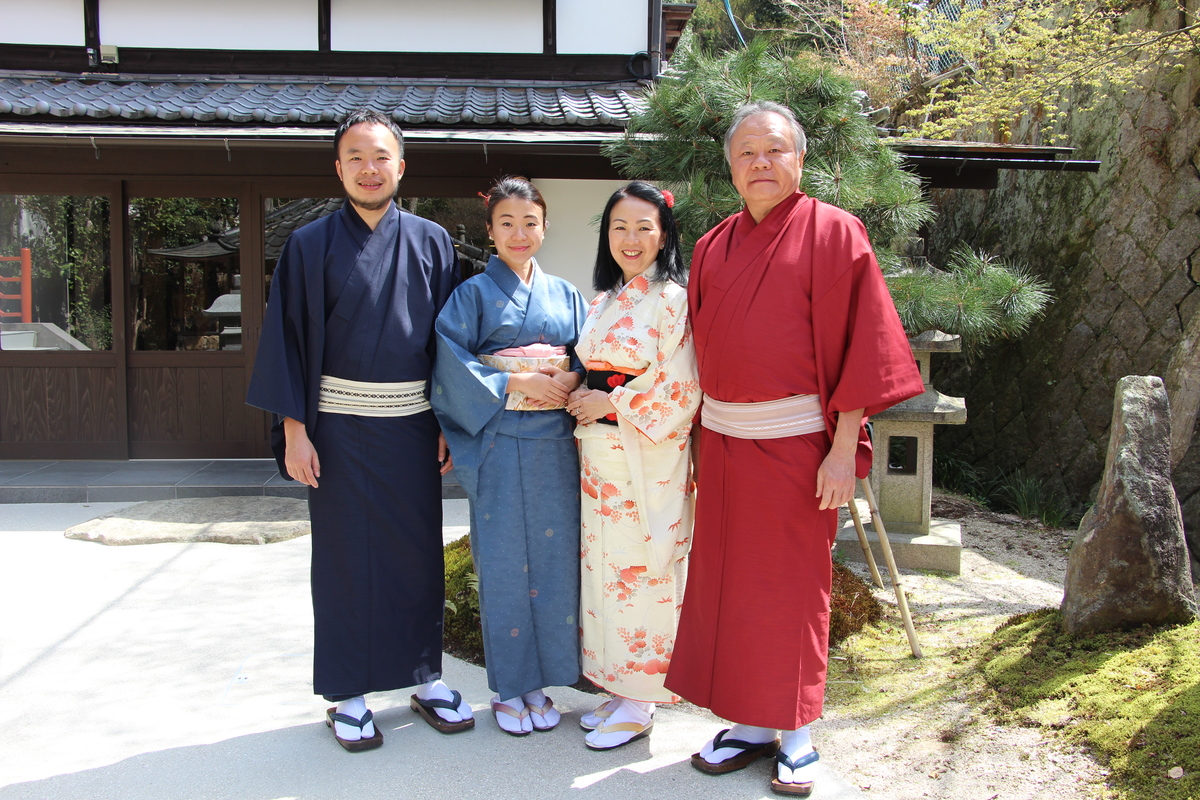 Enjoy Japanese  traditional culture in 300-year-old temple in Miyajima.   This experience will be your highlight of your trip!
1     We will dress you up. 
Select your kimono  and obi(belt).   We have so much to choose from.  No need to breing anything to dress up.  
We have everything to dress you up.
2.   Let's take pictures. 
 Our Japanese garden and facility  are  very photogenic with kimono.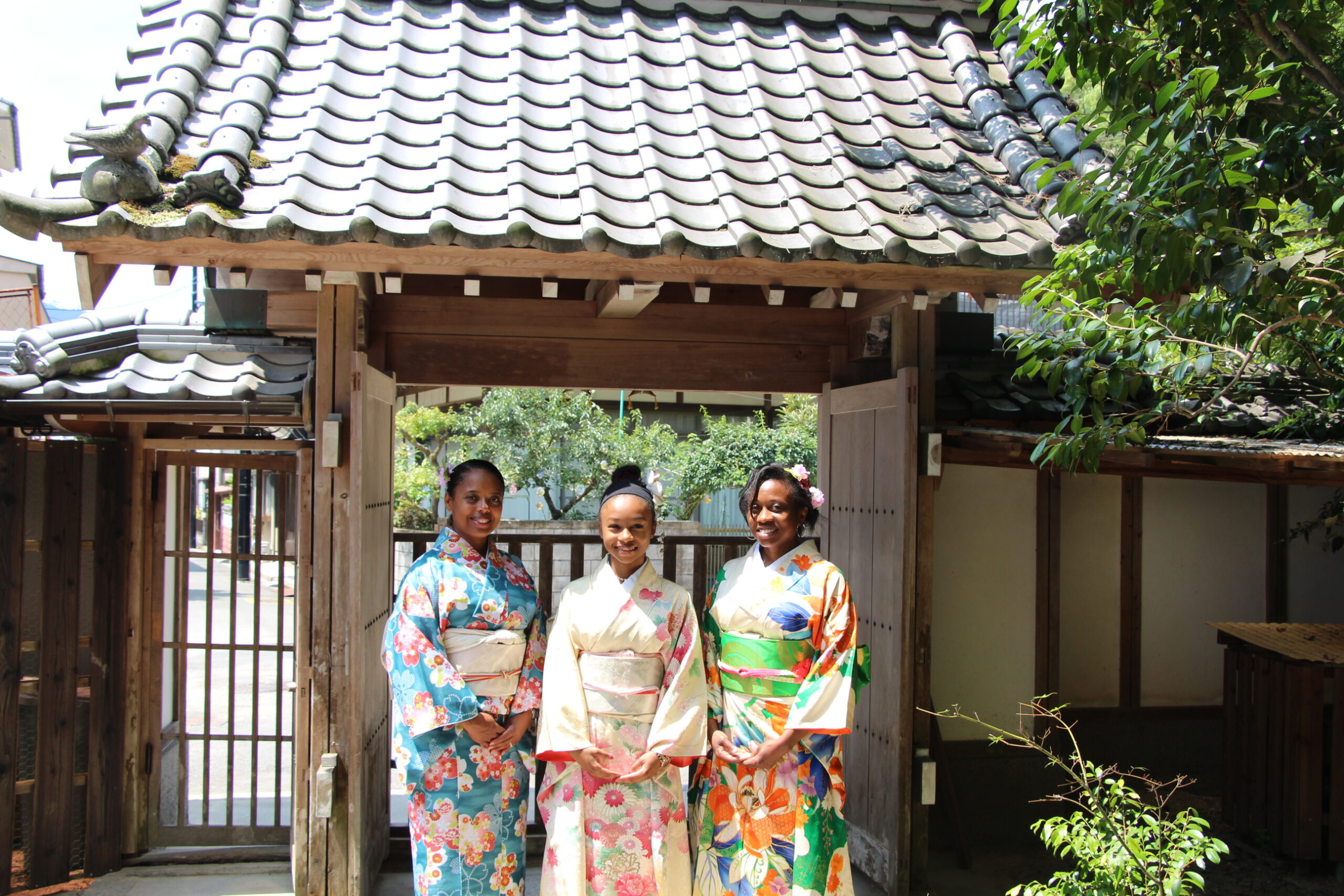 3  Let's try Tea Ceremony
Very authentic tea room is used for the lesson.  You can learn how to drink the tea with manner, and also learn how to make Matcha tea.  Enjoy the silence and calming atmosphere of the temple.   Basically guests attend tea ceremony with Japanese style sitting, but we can prepare chare and table for people who has difficulty sitting on Tatami mat. 
We don't want you to suffer!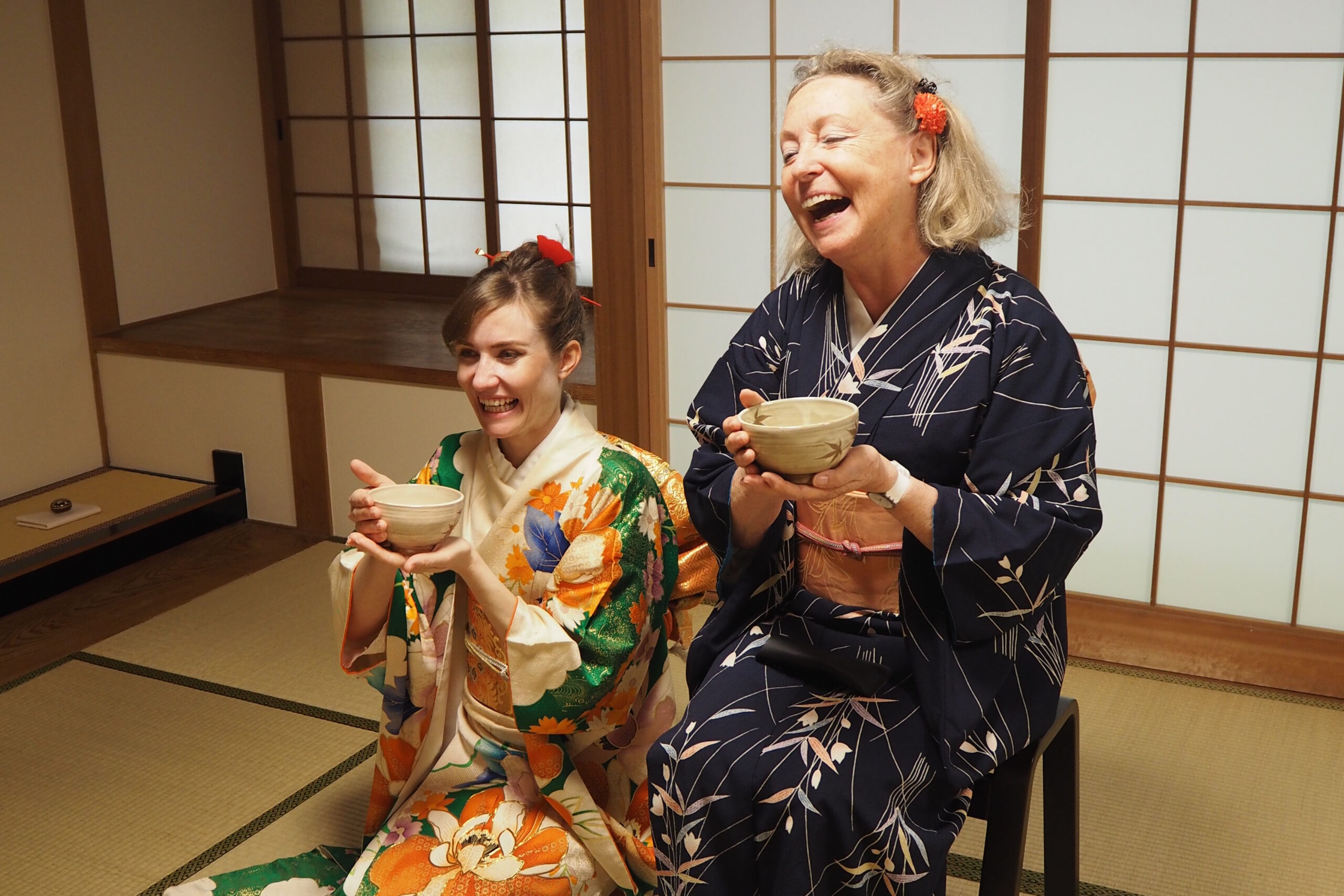 4  Let's Try Calligraphy
Japanese culligraphy is done with brush, Sumi ink, and special thin paper for calligraphy.    Practice the basic stroke and try Kanji (Chinese characters).  We have several characters to choose from.   Learn how to write your name with Hiragara or Katakana (Japanese Alphabet) to sign your work.   Stamp it to finalize.    You can take all of your work with you.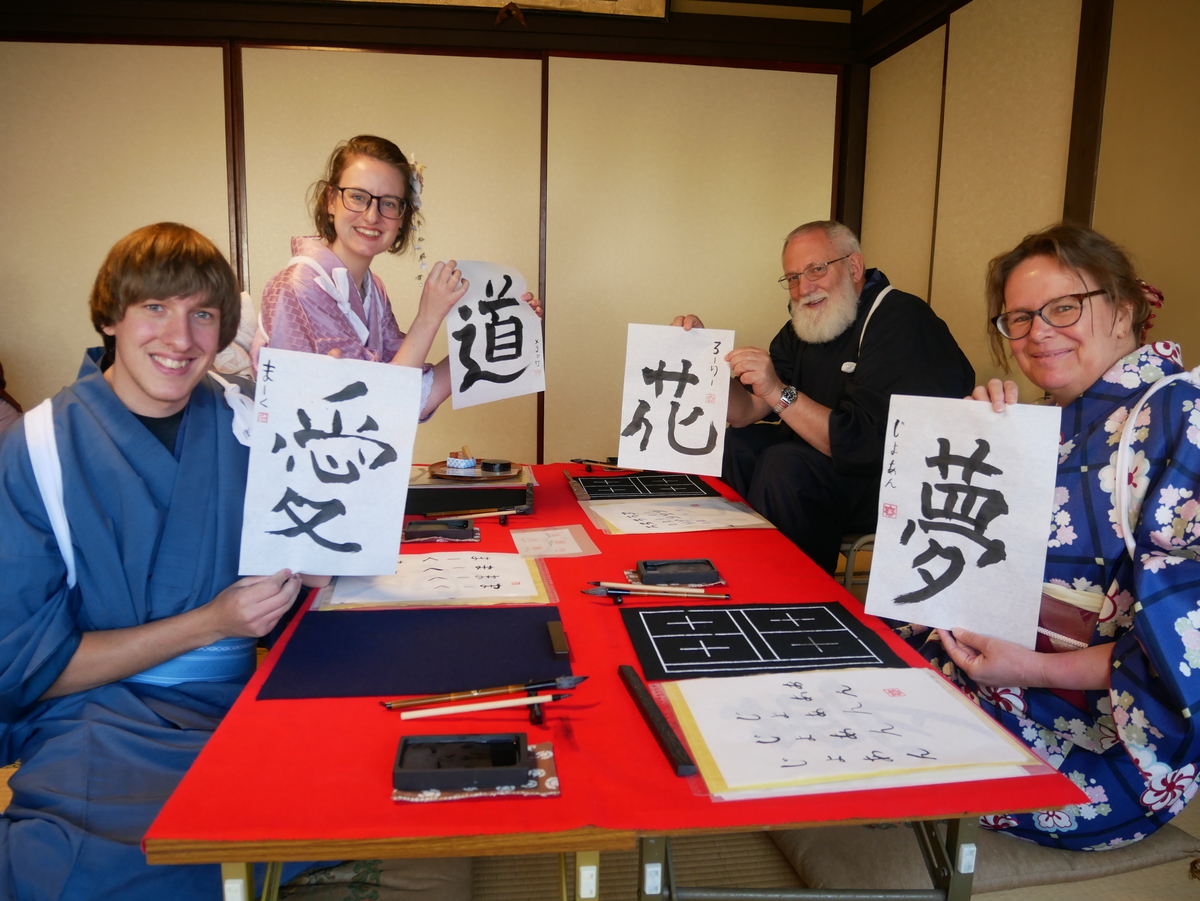 Fee  :   15000yen/person           Time needed :   90min
カレンダー(着付け有り)
カレンダー(着付け無し)