Tea Ceremony with Kimono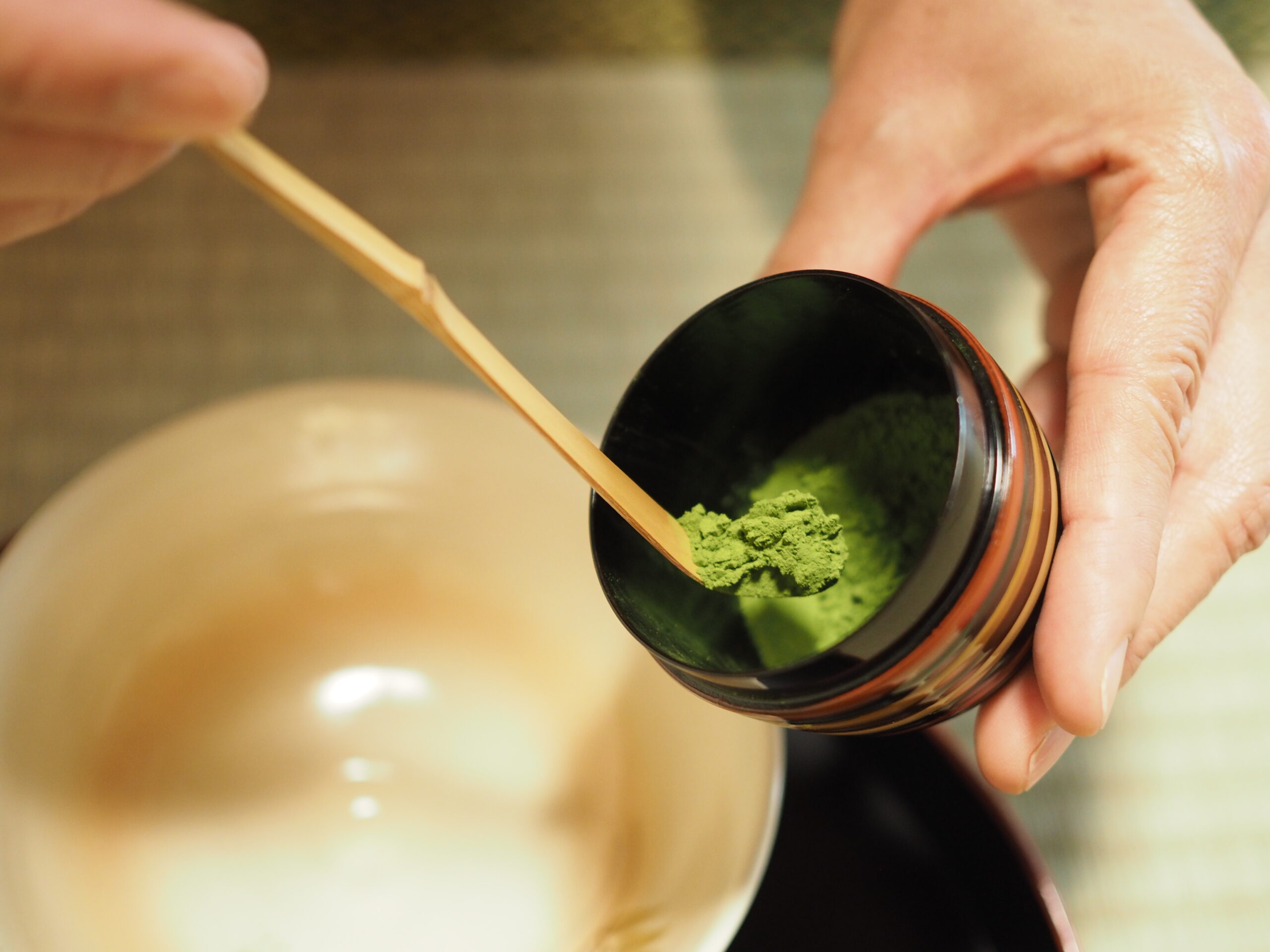 Let's choose kimono.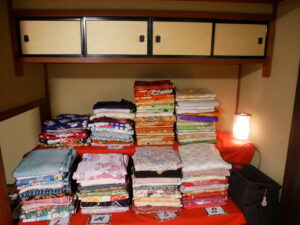 We have over 100 kimono and obi.  
Other small items are also there to choose, so combination is 
uncoutable.   Never the same with anyone. 
Picture is only Ladies kimono, but we have mens kimono as well.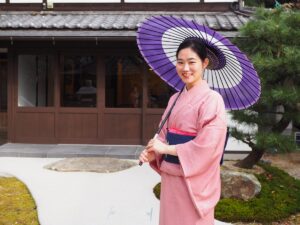 Take many pictures as much as you want. 
Our Japanese garden is best place to take pictures. 
Let's try tea ceremony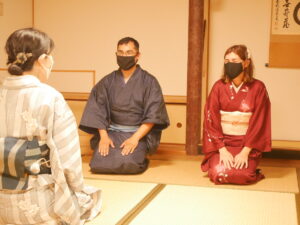 Tea ceremony is conducted by our tea master in authentic tea room.
We will guide you trough the ceremony so that you will know what is going on. 
Taste sweet and matcha tea with proper manner.
Fell free to ask any question.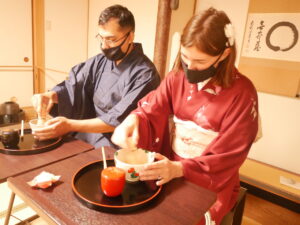 When the tea ceremony is done, now it is your part to make your own tea.   Learn the name of the utensils and how to wisk a tea.
(table and chair is optional.   Sit on the tatami mat for long time is hard for everyone.)
Fee :  10000yen/person    Time needed :   1 hour
カレンダー(着付け有り)
カレンダー(着付け無し)