Calligraphy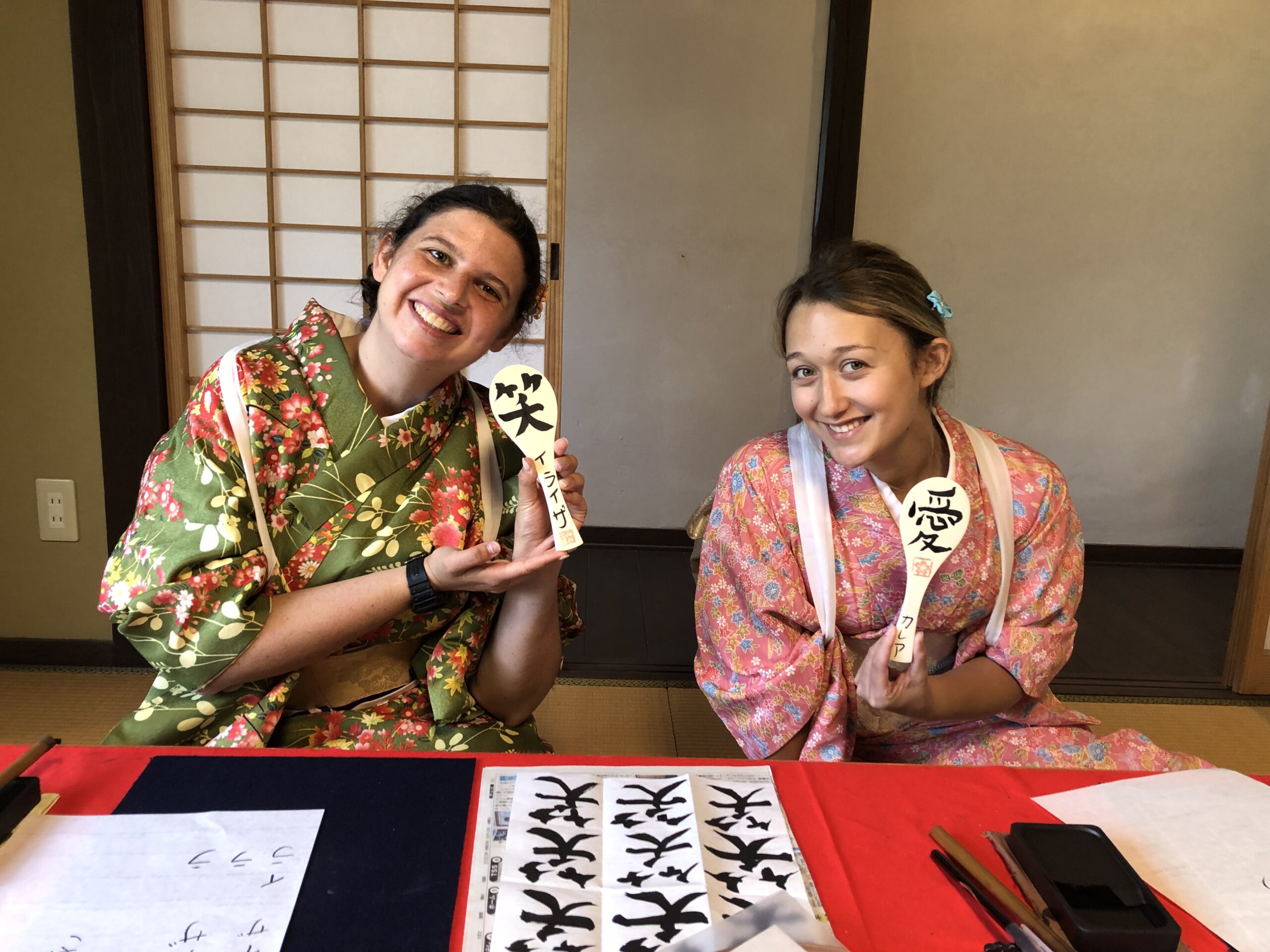 Calligraphy has imported to Japan during 6C  from China. 
The first thing in our lesson is wear " Tasuki"  since we all wear kimono during the lesson. 
Tasuki will hold the long sleeve of kimono. 
Dress up in kimono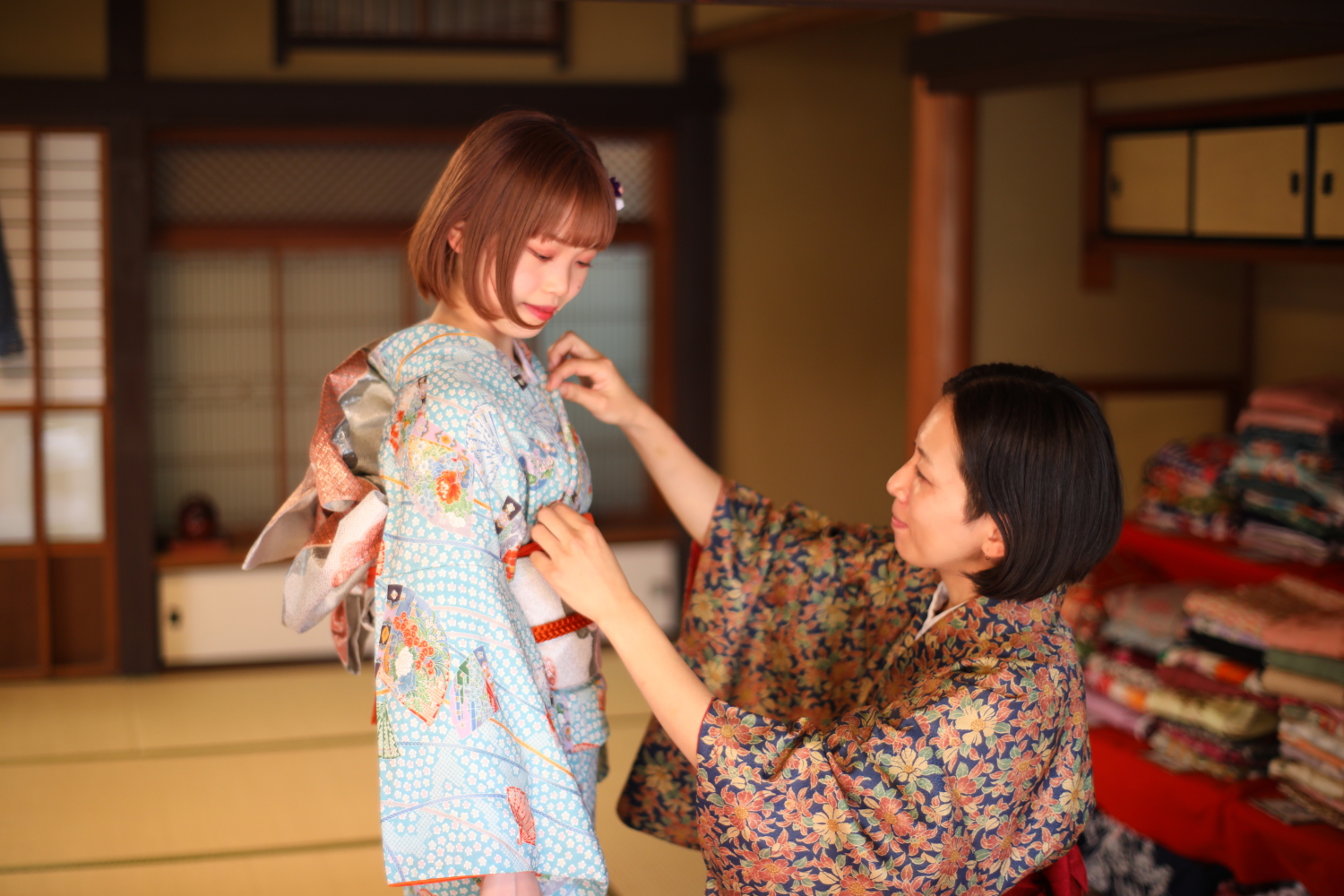 We have kimono for men and women.  
The smallest kimono we have is for 6 years old. 
Largest kimono is 4L (120cm for waist).
We have many choice of obi belt too. 
Other things that are needed to wear kimono is all ready in here. 
So you just bring yourself in.
Calligraphy Lesson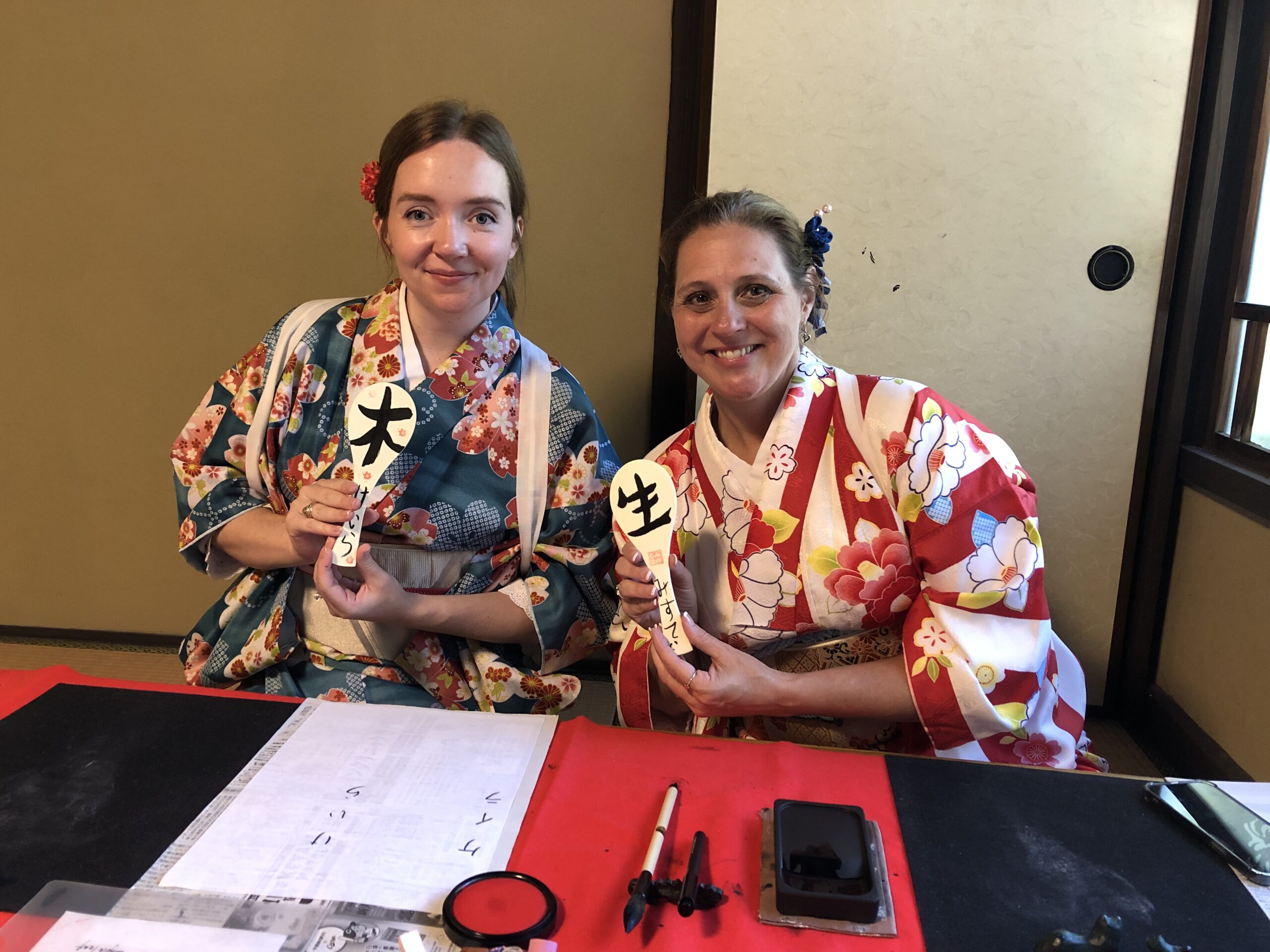 We will ask your name so that we can prepare your name in Japanese Phonetics.
Learn to draw the line with blush.  
Check the sample carefully to copy the Chinese charactor.
Practice your name in Japanese. 
Write your letter on the rice scoop. 
Rice scoop(syamoji) is lucky item in Miyajima.  
Breing back the luck with you!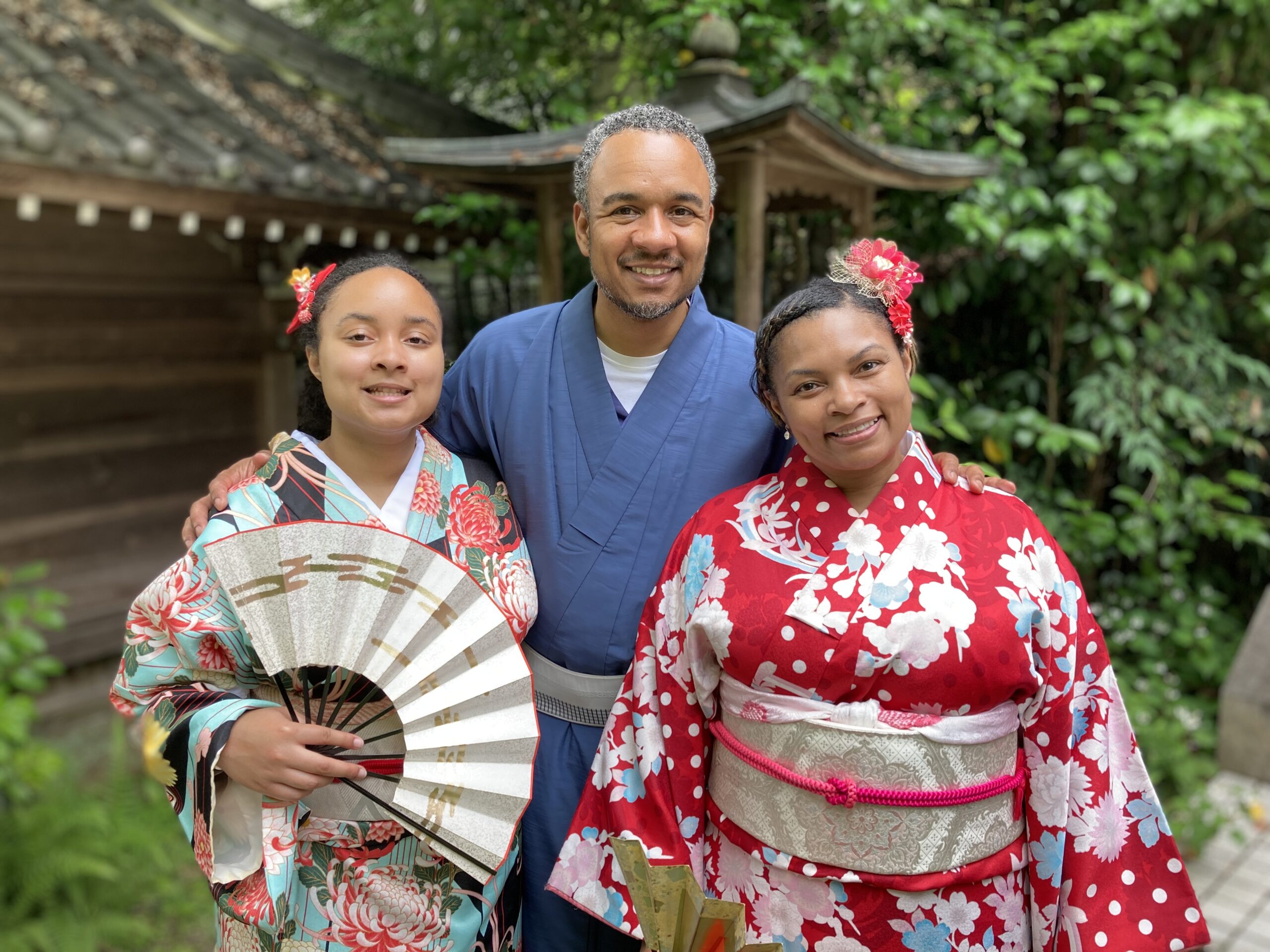 Feel free to take pictures in our garden. 
We will take pictures and share with you.
(without Kimono)
Fee: 5000yen
Time needed:   30min.
(with Kimono) 
Fee:10000yen  
Time needed:   60min.
Cancellation Policy
In accordance of our policy, you are required to pay a cancellation fee.
Please not that cancellation fee will be calculated according to your payment.
within 24 hours before the appointed time 100%
within 48 hours before the appointed time 50%
(ex.)

Reservation(without Kimono)
Reservation(with Kimono)