Tea Ceremony, Calligraphy , Omamori lucky charm making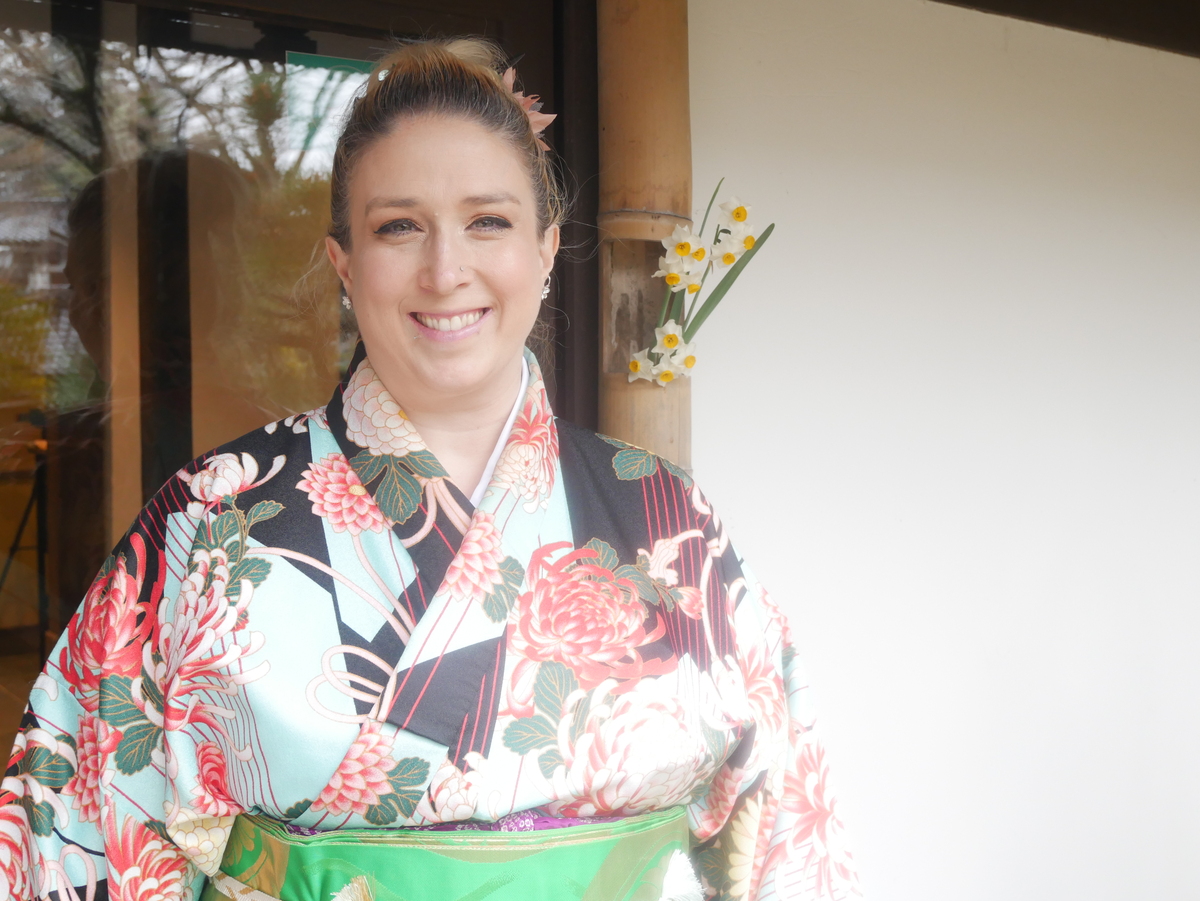 Enjoy various activities in Tokujuji temple.   
This is the full set of activities that you can enjoy.   
Enjoy the calmness and silence of the temple.
Dress Up With Kimono
We have diffirent sizes, colors, patterns of kimono and obi belts that you can choose from. 
Kimono is not just for women,  but for men as well. 
We have everything needed to wear kimono, so just bring yourself in!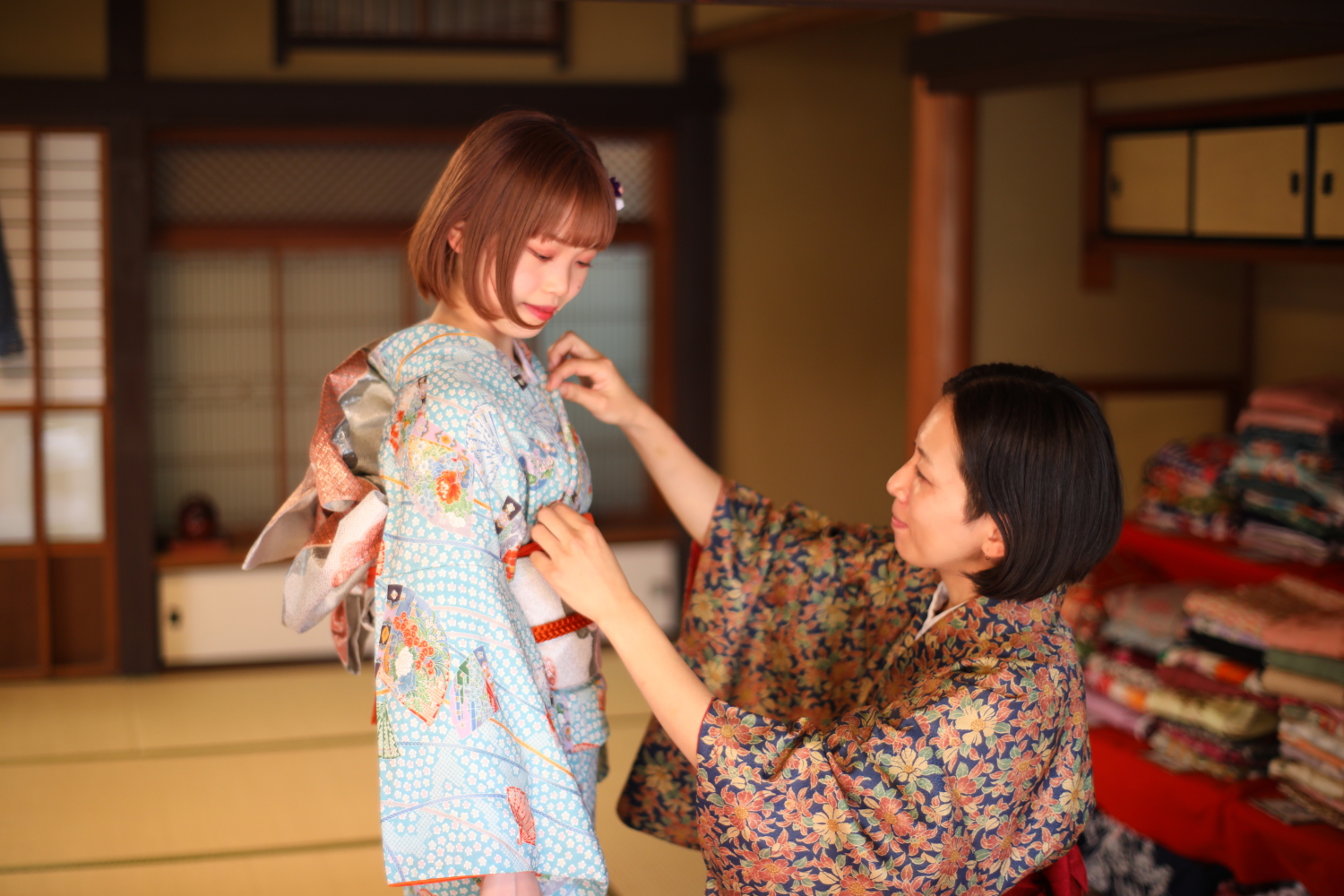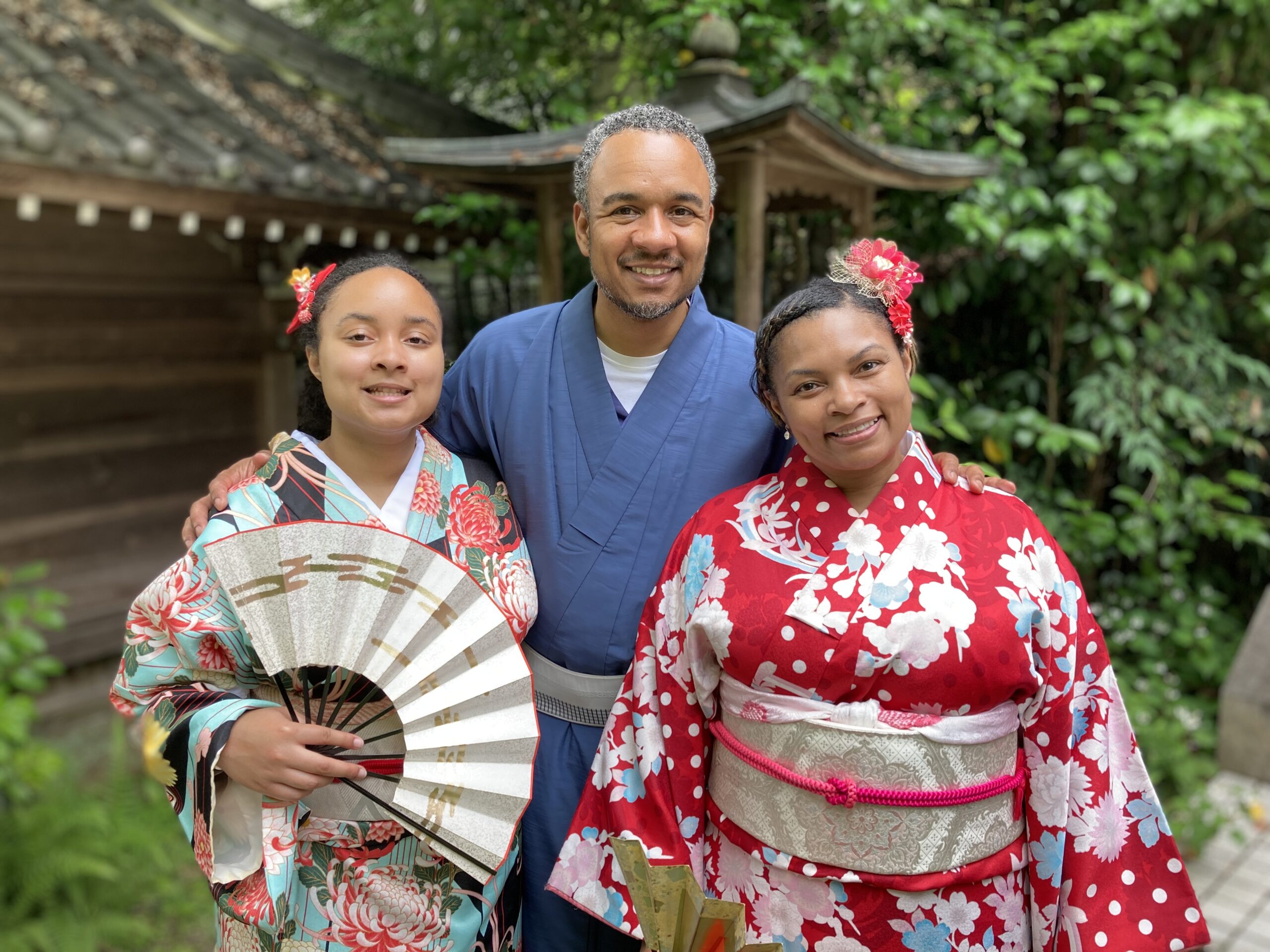 Tea Ceremony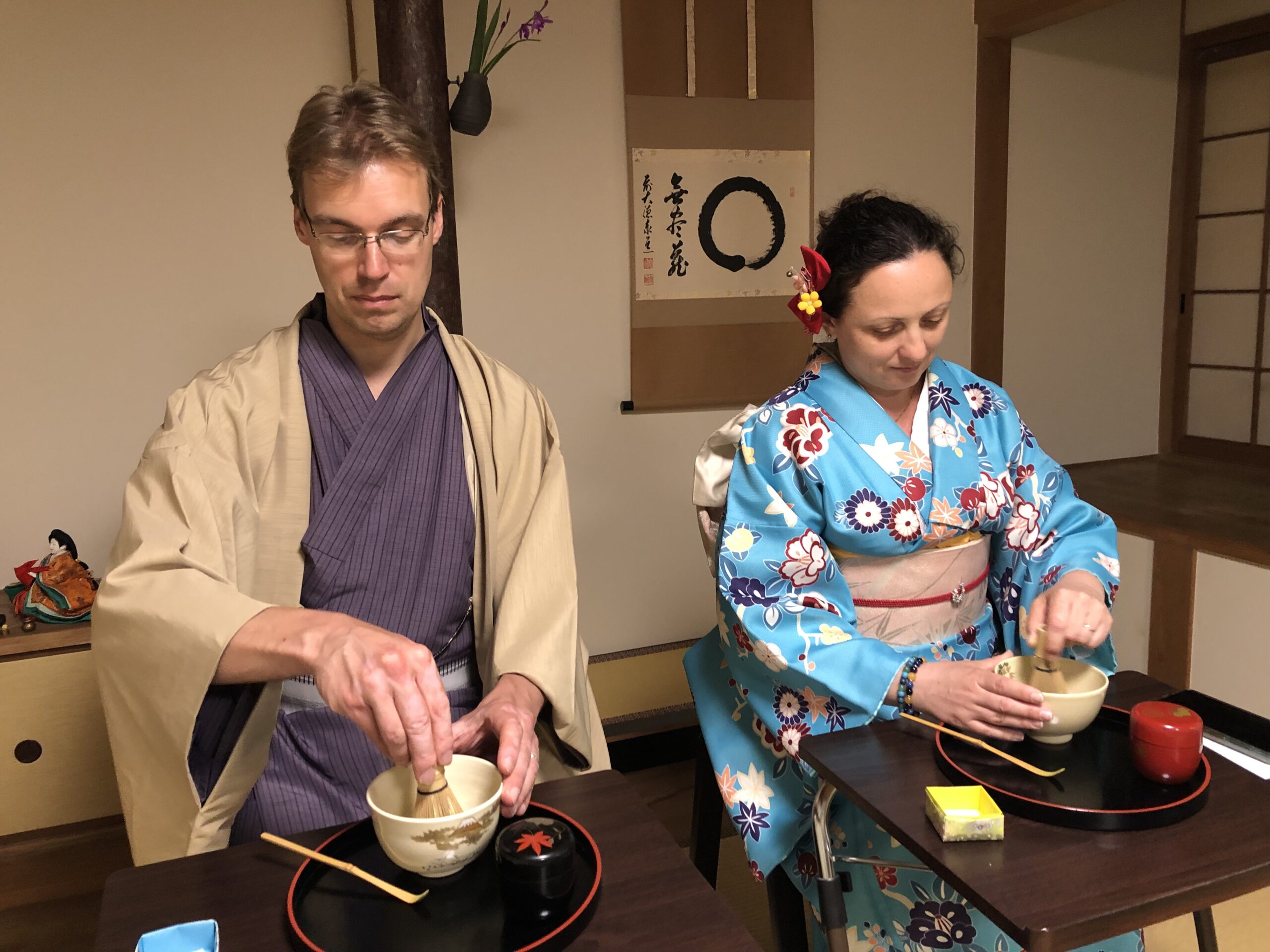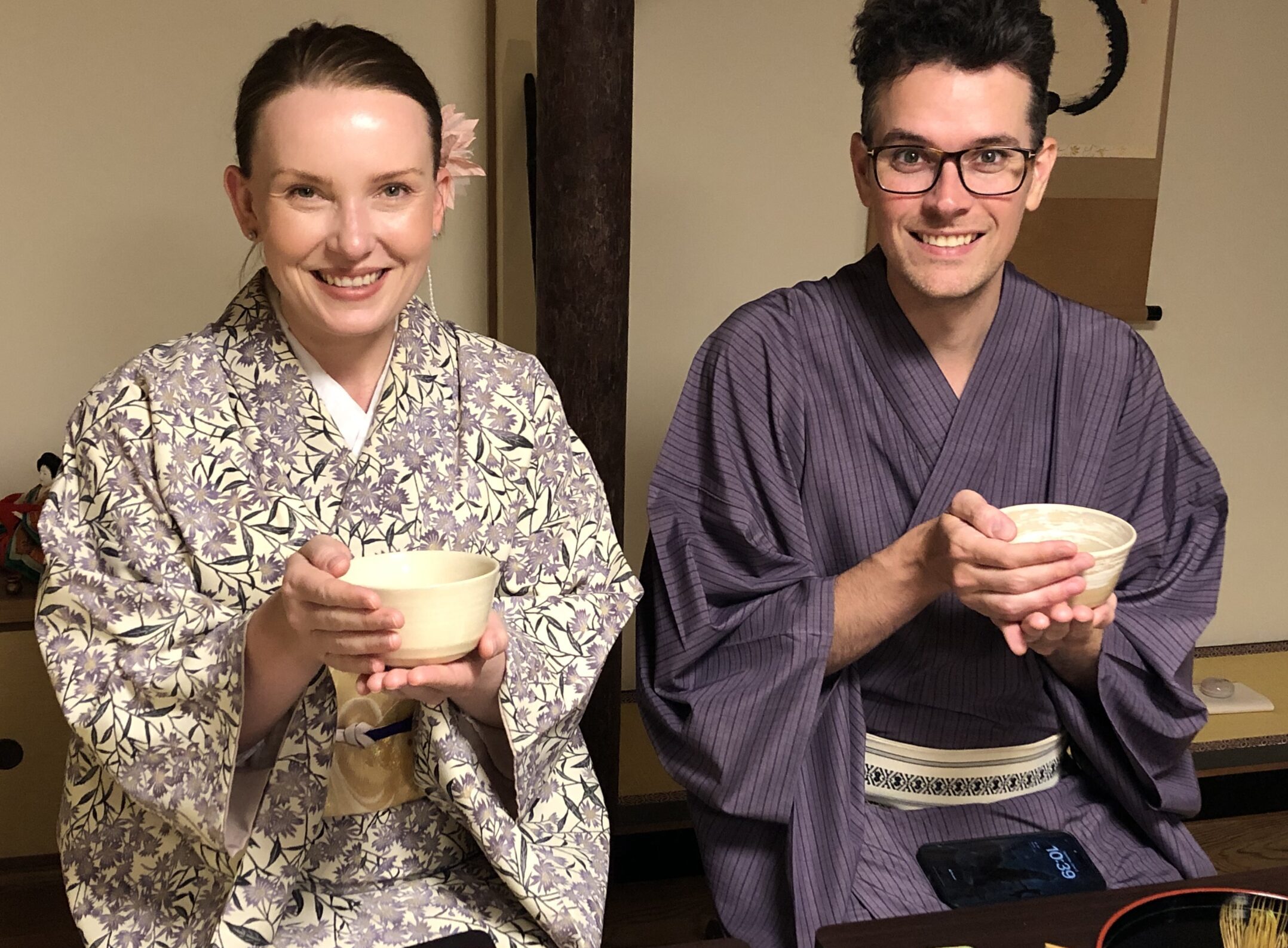 In our tea ceremony, you will learn how to drink tea with proper manner, and learn how to make matcha tea.  
Don't worry if you know nothing about tea.    Feel free to ask any question  to our instructor.   
 She will guide you through the whole tea ceremony.  
We employ "Ryurei Style" tea ceremony.  That means no need to sit on Tatami mat. 
We have chairs and tables for everyone.
Calligraphy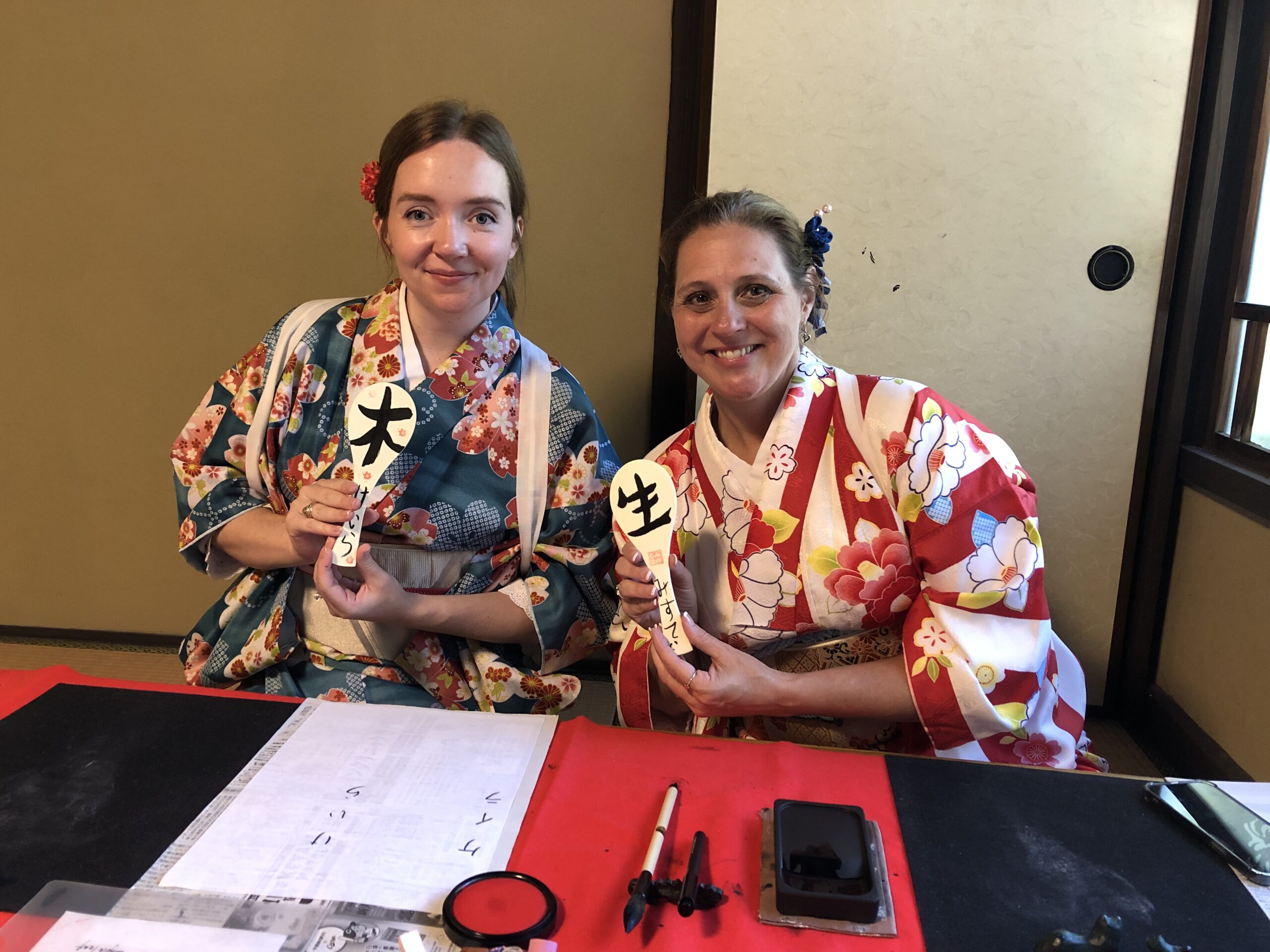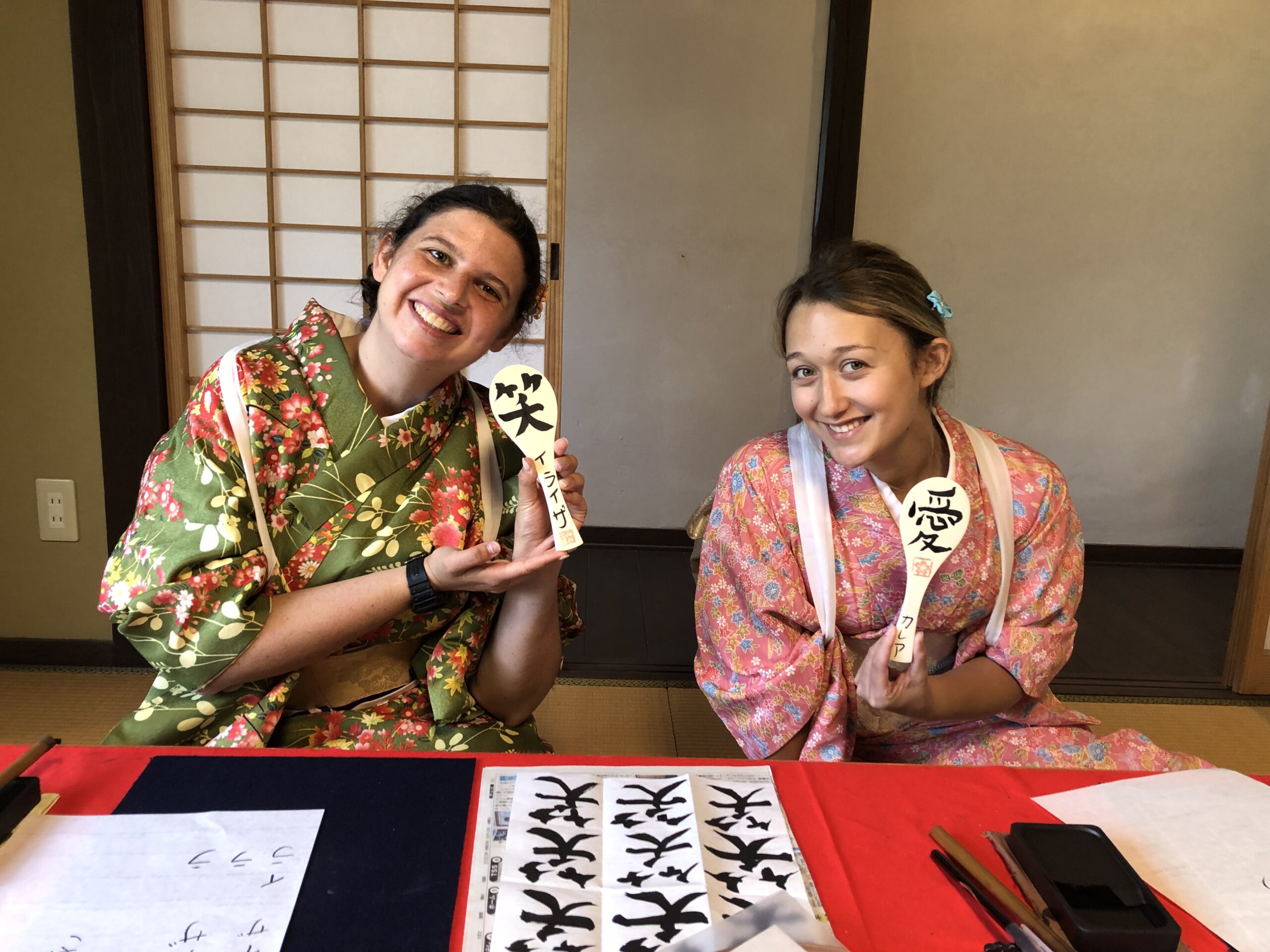 In calligraphy lesson,  learn how to draw the line with brush.  Choose the  Chinese caracter to practice.   
Also, learn how to write your name in Japanese Phonetics letters (Hiragana or Katakana) .   Sign your work with Japanese and sstamp it to finalize the work.  
Rice scoop is speciality item of Miyajima.  You will have one of the world rice scoop taking home with you. 
Omamori lucky Charm making (Amulet).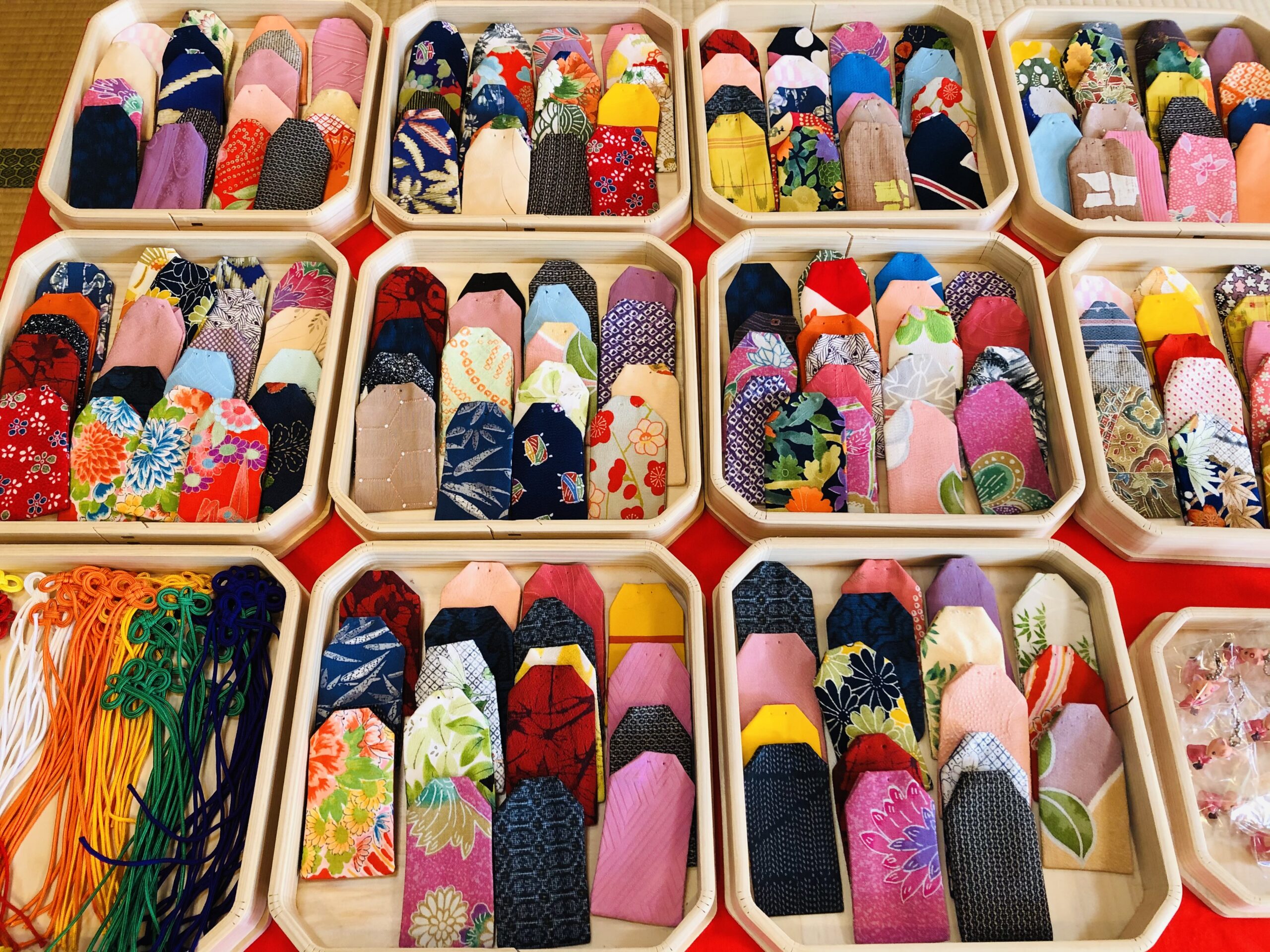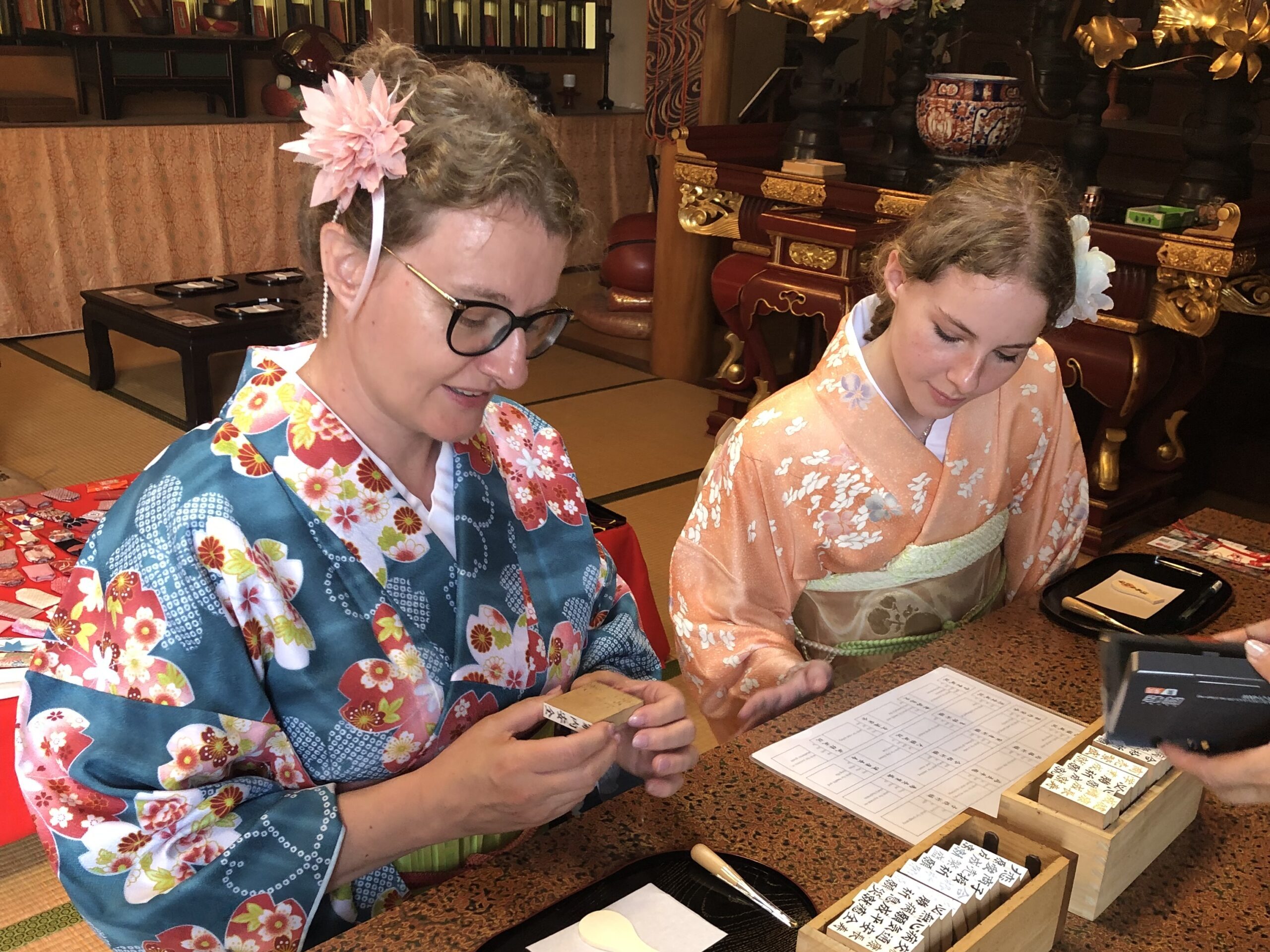 Amulet is very popular item in Japan.   Most of the people buy them at shrine or temple.
But at okeikoJapan, you can make your original amulet just for yourself.  All the amulet bags are made of used kimono.  
Choose bag and strings first.  Write and/or stamp your wish on the mini rice scoop.
Unique and original amulet is yours.
Experience set of 3 
(without Kimono)
Fee:  15000yen
time needed:  90min. 
(with Kimono)
Fee:  20000yen
time needed:  2hours  
Cancellation Policy
In accordance of our policy, you are required to pay a cancellation fee.
Please not that cancellation fee will be calculated according to your payment.
within 24 hours before the appointed time 100%
within 48 hours before the appointed time 50%
(ex.)

Reservation(without Kimono)
Reservation(with Kimono)
Please let us know the gender and number of the people who will wear kimono.