Tea Ceremony and Calligraphy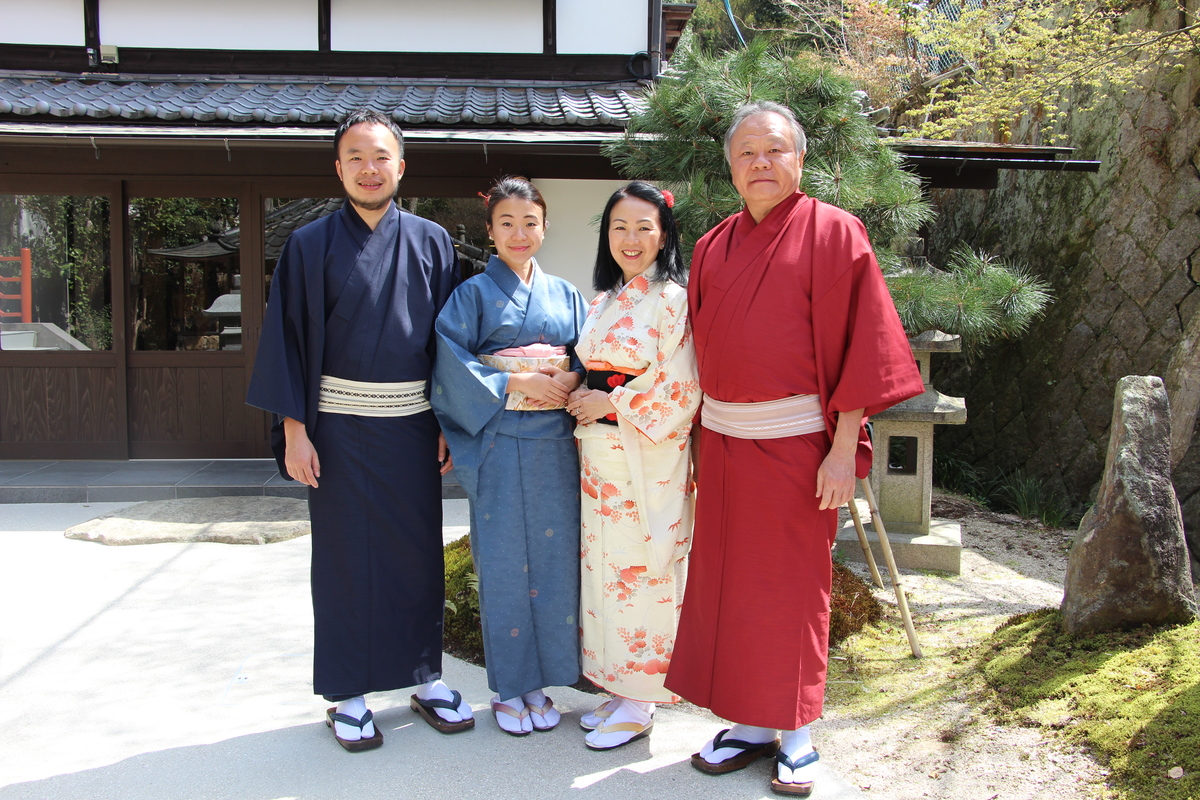 Enjoy Japanese  traditional culture in 300-year-old temple in Miyajima. 
 This experience will be your highlight of your trip!
 Dress up in kimono

Select your kimono  and obi(belt).   
We have so much to choose from. 
No need to breing anything to dress up.  
We have everything to dress you up.
 Let's try Tea Ceremony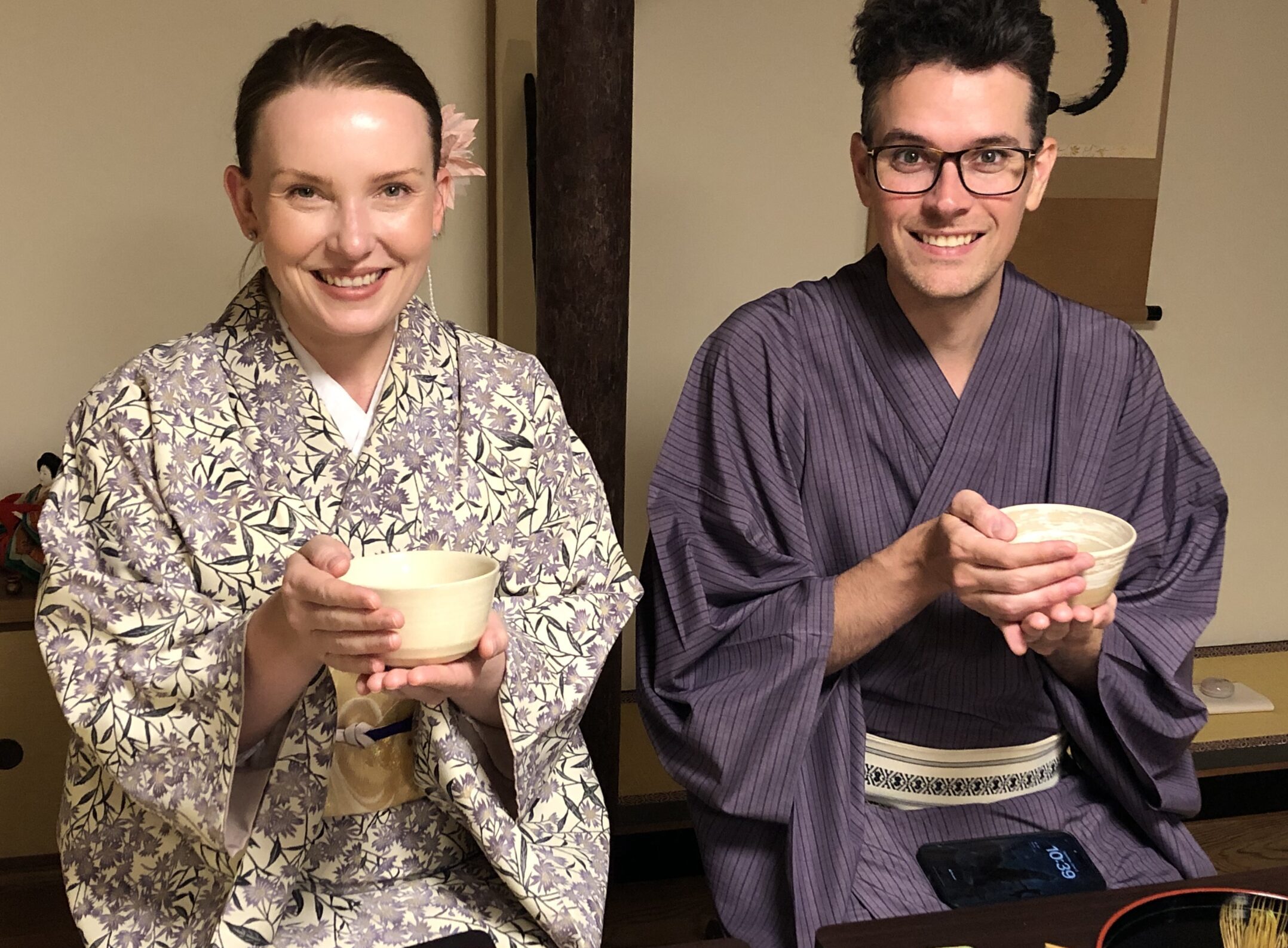 Very authentic tea room is used for the lesson. 
You can learn how to drink the tea with manner, and also learn how to make Matcha tea. 
Enjoy the silence and calming atmosphere of the temple.
We employ " Ryurei style" tea ceremony,  meaning we will use chairs and tables in tea ceremony. 
We don't want you to suffer!
 Let's Try Calligraphy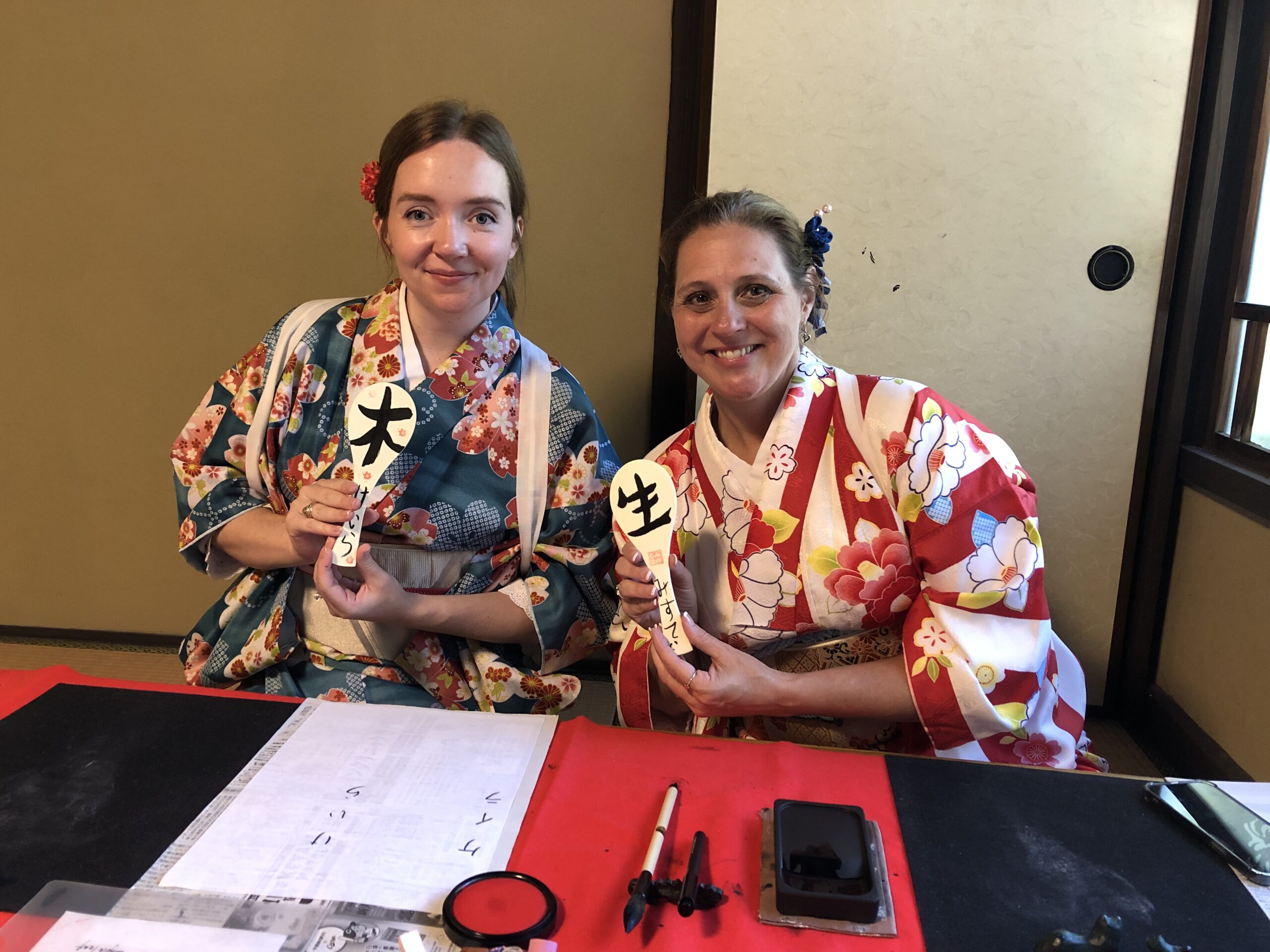 Practice the basic stroke and try Kanji (Chinese characters). 
We have several characters to choose from.   
Learn how to write your name with Hiragara or Katakana (Japanese Alphabet) to sign your work.   
Stamp it to finalize.   
Write on Miyajima's lucky item rice scoop and take the luck with you.
Experience set of 2 


(without Kimono)
Fee  :   10000yen        
Time needed :   60min
(with Kimono)
Fee  :   15000yen        
Time needed :   90min
Cancellation Policy
In accordance of our policy, you are required to pay a cancellation fee.
Please not that cancellation fee will be calculated according to your payment.
within 24 hours before the appointed time 100%
within 48 hours before the appointed time 50%
(ex.)

Reservation(without Kimono)
Reservation(with Kimono)
Please let us know the gender and number of the people who will wear kimono.